They killed Fritz!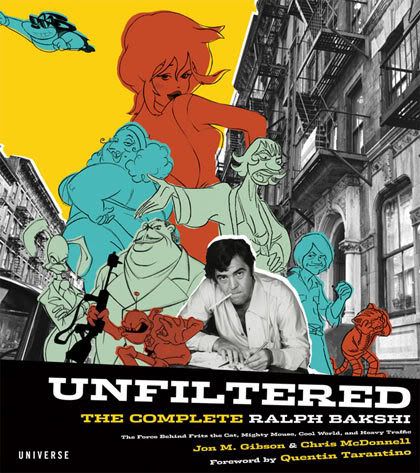 It finally came in the mail today: the brilliant new coffee table book
Unfiltered: The Complete Ralph Bakshi
. This is really an amazing piece of collected history for any animation nerd. Co-authors Gibson and McDonnell (the latter of whom studied under Bakshi when he taught at New York's School of Visual Arts) have had full access to Bakshi's personal archives, from his doodles and sketches to the animation cels from his films to some of his (really, really weird) non-film related paintings. Best of all, the profits from this book (and from all the goodies in the
online store
of Mr. Bakshi's website, including original film cels if you happen to be a very wealthy animation nerd) will go towards the budget of his upcoming animated feature: a gritty, urban return-to-form entitled
Last Days of Coney Island
.