Shelley Winters 1920-2006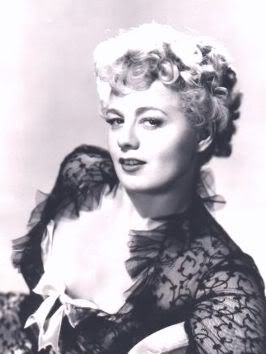 Legendary actress Shelley Winters passed away today from heart failiure. She was 85 years old. She had starred in over 130 films, including
Lolita
,
The Big Knife
,
I Am A Camera
,
Alfie
,
Pete's Dragon
, and
The Posiedon Adventure
. She won two Best Supporting Actress awards for her roles in
The Diary of Anne Frank
in 1959 and
Patch of Blue
in 1965. She was a regular media figure who stood up for many political and feminist causes. At one point, Robert Mitchum was to have commented, "Shelley, arguing with you is like trying to hold a conversation with a swarm of bumblebees."
Out of all the roles she played, my favorite, without a doubt, is that of lonely, naive widow Willa Harper in Charle's Laughton's
Night of the Hunter
. She had such a beautiful vulnerability in that film; the scene where she waits in bed for her death is nothing short of incredible. A wonderful actress, who will be sorely missed.