Freddie Francis 1917-2007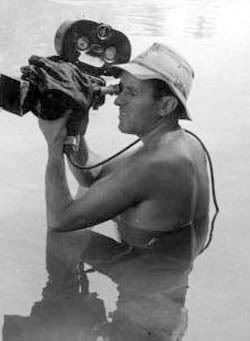 A sad farewell to cinematographer Freddie Francis, who passed away this past Sunday. Francis' was the director of photography on such films as
The Straight Story
, Scorsese's
Cape Fear, Dune
, and
The French Lieutenant's Woman.
Fans of Hammer and Amicus Studios also know him as the director of several British horror classics, including
The Creeping Flesh, Dracula Has Risen from the Grave
and
Dr. Terror's House of Horrors
. Francis won two academy awards for his work as the DP of
Glory
and
Sons and Lovers
, although my personal favorite work of his will always be
The Elephant Man
, one of the most gorgeously shot motion pictures of all time. A true cinematic working man who embodied the very best kind of craftsman as artist, he will be fondly remembered.