"Interview with Death" Trailer Online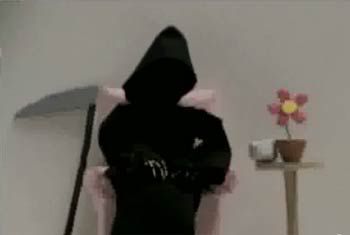 Click on the above picture to view the trailer for Kevin "Fuzzy Duck" Shreck's new satiric stop-motion piece,
Interview with Death.
Schreck is a 16-year-old filmmaker whose political documentary,
Dear Leader: Mr. Kim
is the very best student film I've ever seen. I'm certain he's going to go far, and after seeing this trailer, I'm even more certain.