And danced along a colored wind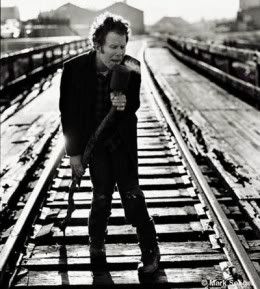 Gravel-throated troubador and my personal favorite living musician Tom Waits listed
his top 20 favorite albums
recently in the UK paper The Observer. A lot of interesting choices there - he's got some awfully sweet things to say about Bob Dylan, Thelonious Monk, and Captain Beefheart, and I was much delighted to see The Pogues' brilliant Rum, Sodomy, and the Lash at number eight. And speaking of Mr. Waits, when the heck is
Big Time
going to be released on DVD?
In other news, Dave and I went to see
X-Men: The Last Stand
Thursday night at midnight, on a humungous IMAX screen in Lincoln Square. I had a blast - while it isn't quite as good as
X2
, it's more or less on par with the first movie - and if you decide to see it, be sure you watch to the very end of the credits. You won't regret it.